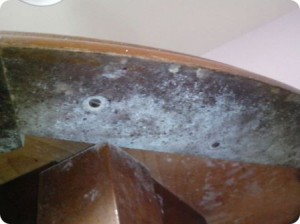 We provide a full mould diagnostics and investigative service, which determines the cause of the mould growth and condensation problems that are present in your commercial or residential property. Our inspections seek to locate these causes using advanced surveying tools.
We typically work on behalf of property owners, building contractors and insurers in order to ensure the most objective & thorough results. We examine and assess the causes of condensation problems & mould growth, its classification as well as possible health effects on the building occupiers.
Toxic condensation & mould inspections surveys & reports surveys are specifically designed to provide answers to questions such as:
Why is mould growing?
What is the cause of the mould?

Where is the source of the moisture and condensation?

Is the problem related to human behavior or building defects?

What specific areas are affected?

What specific type of mould exists?

Are there any health hazards?

How do we remove the mould & condensation and prevent its return?